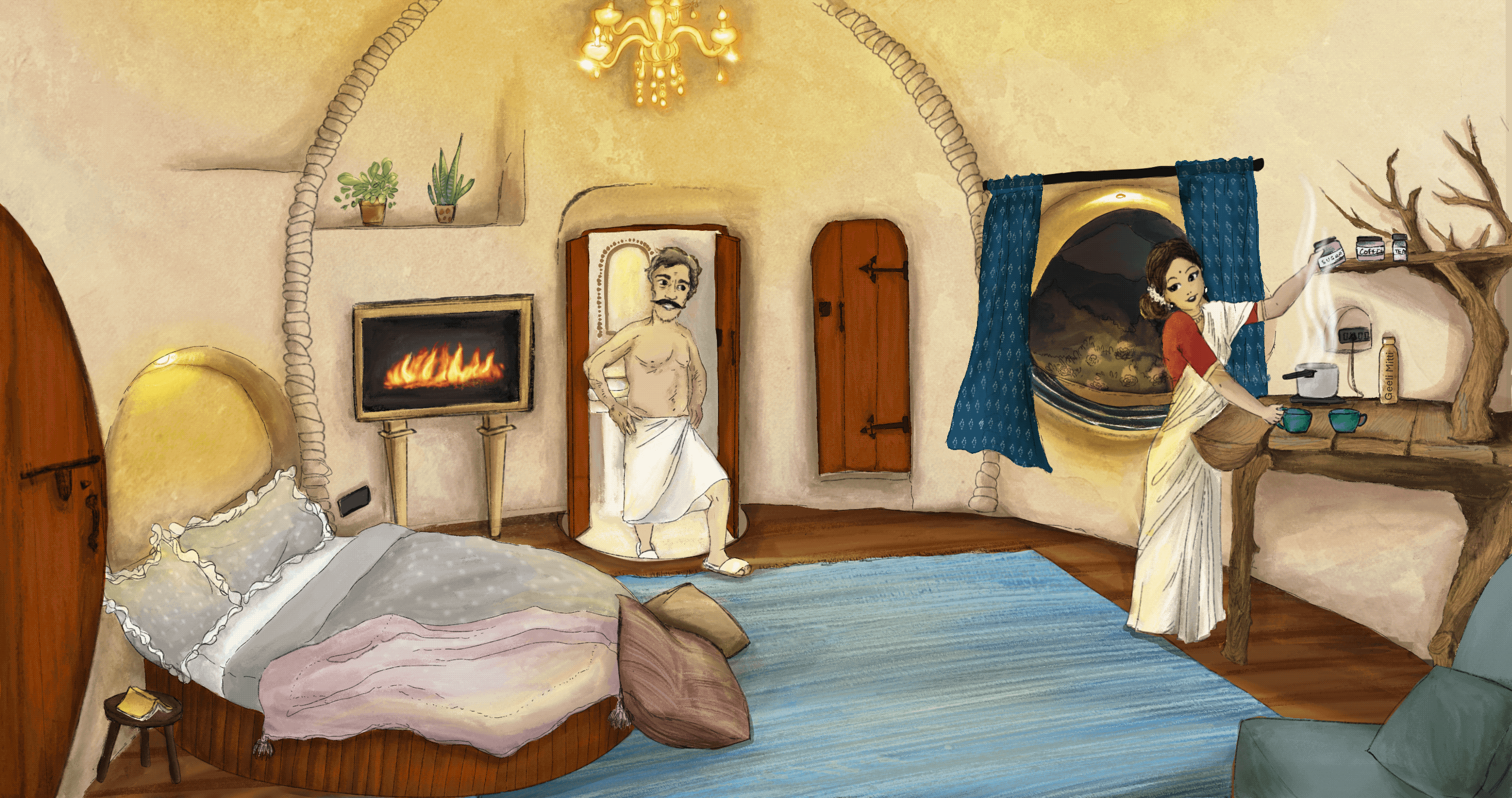 'Jod Tod Qila' has a spacious aura with soothing white interiors for a pleasant stay. The creators never gave up on this baby when it broke and fell during its construction. Each time we healed it with more love and affection. Now it stands tall and glorious, basking in the sunlight seeping in through an organic bay window.
Under the double dome is the sheltered patio that has space to store your rainproof boots and hiking shoes and a peacock seat bench near the entrance with a hidden counter for a tea cup. The circular rustic wooden door leads you to the spacious interiors with a large crystal chandelier.
While the big cob framed window and the seat serves as a natural alarm clock drawing in the rising morning sun from the ease, the low window on the south draws in winter sun.
Attached bean shaped bathroom is finished using clay. The backdoor opens into a beautiful private garden overlooking the stream flowing below. The double dome hat of the house sitting like a crown is a living roof with floppy native grasses.
The room is filled with hidden lights for diffused ambient lighting. Next to the bed is a kitchenette for those midnight cravings and endless cups of steaming tea.
The doors to each of our enchanted homes are open now. Come, experience the magic of living in a one-of-a-kind, hand sculpted, mud home.
stay with us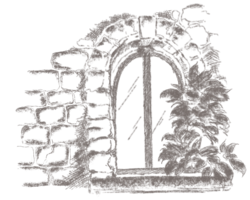 07 Days
Foundation & Plinth
Dry stone masonry foundation over an unleveled ground and hence varying from 1-ft to 3.5 feet as per the ground level.
45 Days
Wall
Room has 1-ft thick cob walls with a Ferro clay dome. The bathroom is done using a mix of clay, marble dust and horse dung.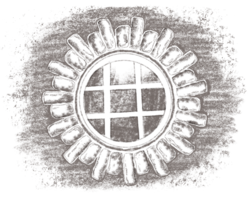 20 Days
Plaster
Base coat inside the room is a mix of clay, site soil and straw finished with non dusting lime wash. The bathroom walls are sealed using linseed oil and beeswax.
15 Days
Doors & Windows
Eucalyptus and pinewood shutters and frame, and a fixed glass pane window seat.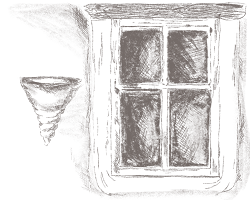 10 Days
Roof
Double domed living roof with perennial wild grasses.
10 Days
Flooring
Eucalyptus flooring with tongue and groove interlocking on wooden frame.
Domed Homes Around the World