Cute little mushroom shaped house straight out of the Lord of Rings with an entire jungle that changes with the changing seasons growing on the rooftop. The entrance features lotus petals on the arch above the door that is inspired by Fibonacci. The house has a beautiful earthen floor that is best to be experienced barefoot. Behind the door is a beautiful tree that we salvaged after it was uprooted and converted it into a stylish table and coat hanger. A cozy sofa sits next to the mud fire place which itself serves as a seat to read a book while keeping your bottoms warm. You can convert this sofa into a bed. The flight of submarine stairs lead up to a cob nest, perfect for cozying up with your partner.
The round love seat next to the entrance is made for curling in with your favorite book and a cup of hot coffee with your partner or solo. Coffee table next to the seat has a lamp sculpted out of mud and a heart shaped nook underneath.
The dome shaped bathroom right across the front lawn is great for a hot shower – with your partner perhaps?
The doors to each of our enchanted homes are open now. Come, experience the magic of living in a one-of-a-kind, hand sculpted, mud home.
stay with us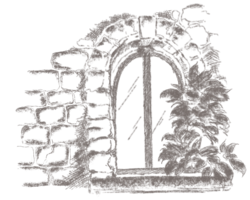 03 Days
Foundation & Plinth
The house has no foundation. Instead, it sits on a plinth 1.5 feet deep made out of dry stone masonry.
30 Days
Wall
Room walls are built using Wattle and Daub with adobe insulation of light clay slip straw. The bathroom is done using a mix of clay, site soil and straw.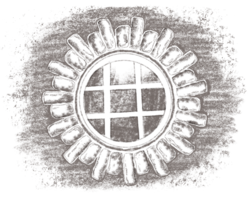 07 Days
Plaster
Plaster in the room is a mix of clay, site soil, sand and washed horse dung. The bathroom is sealed with linseed oil and beeswax.
07 Days
Doors & Windows
The shutter is a custom MS floral pattern with glass attached to a Eucalyptus wooden frame.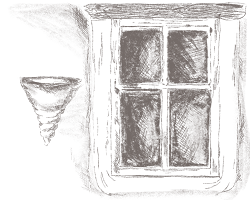 07 Days
Roof
Dome shaped living roof with perennial floral ecosystem which changes with the season.
45 Days
Flooring
Fermented earthen mix of clay, sand, cow dung and horse dung, sealed with linseed oil and beeswax. Inside the bathroom, we have slate flooring with cement mortar.
Wattle & Daub Homes Around the World