Adda, as the name suggests is where everyone gets together for movie screenings to group living and everything in between. It is full of personality, with stories pouring out of every inch as it was the first structures to come up at Geeli Mitti. The hastily put together tool shed turned into a 6-bed sleeping loft, and eventually grew into 20 bedded dormitory and storage space. 'Hawa Mahal' is a raised bamboo platform inside Adda. It is split into 5 sleeping zones at three different levels, along with a movie theatre and a library. All the levels are connected like a maze with stairs made out of bamboo.
Below the Hawa Mahal is 'Khazana' or the storage, which is also divided into sections to house all the tools and supplies, grocery, laundry and stationery.
The clucking and cock-a-doodle-doo is generally your wakeup alarm from hand crafted windows on the south east. Our winged friends from the chicken coop make sure that the residents wake up early.
The windows on the opposite wall open up to ensure good air circulation. From these, one may take a peep into the 'Chidiaghar', the Geeli Mitti kitchen. This space has seen so many lifelong friendships getting formed, and dreams and innovations turning into reality. Laughter echoes from its walls and love resides in all hearts that choose to reside in here.
The doors to each of our enchanted homes are open now. Come, experience the magic of living in a one-of-a-kind, hand sculpted, mud home.
stay with us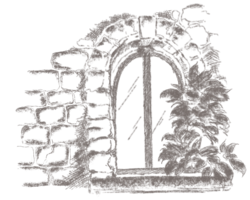 03 Days
Foundation & Plinth
The structure is free of any foundation or plinth while the roof rests on a metal frame.
20 Days
Wall
Bamboo framework with wall paneling done using split bamboo.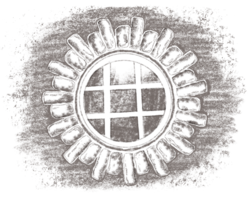 30 Days
Plaster
The plaster is a mix of clay, site soil, cow dung and lime, burnished with crystals for smooth silky finish.
05 Days
Doors & Windows
All frames and shutters are made out of pinewood.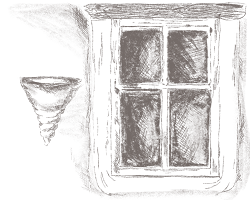 02 Days
Roof
Hardwood planks supporting upper floors with each plank 1.5-inch thick.
07 Days
Flooring
Brick base with sandstone flooring and lime grouting. Lime and sand mortar.
Bamboo Homes Around the World